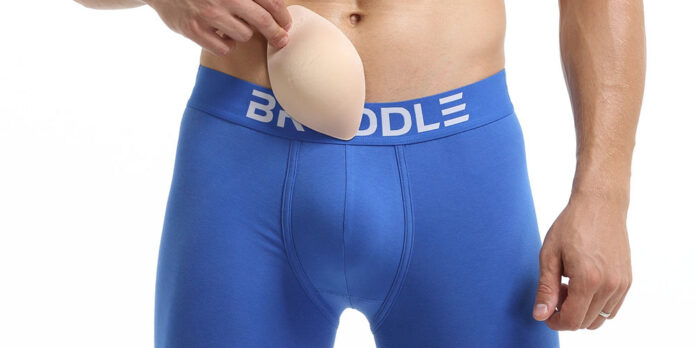 Contrary to the popular opinion that padded underwear or other shapewear designs are only meant for women, men can also greatly benefit from wearing padded underwear. Everyone wants their body to look good and padded underwear offer a much better solution than permanent surgery or other options. The best thing about padded underwear for men is that it's not as apparent as it is in women. It is a great affordable way to have a fantastic lower body without much effort temporarily.
Unlike women's shapewear, padded men's underwear can also be used to protect men's private areas. Some also use it to make their package look more prominent, which is the primary purpose of such underwear. Padded men's underwear has grown more popular over the years and is a booming market, with more and more men warming up to the idea of men's shapewear.
Types of Padded Men's Underwear
The first significant difference between men's padded underwear is whether it has a removable or built-in pad. Hence, there are various styles and designs of shapewear for men depending on the particular area they want to enhance.
1. Padded Butt Underwear
It is not only women who want and need their butt to look good. This type of shapewear provides a rounder and better-shaped butt for men who may feel inadequacy around that area.
2. Front Padded Shape Wear
These have a bulge centered around the packaging area. It gives an illusion that the stuff has enough volume and size.
3. Butt Lifter Underwear
There is zero padding for this type of underwear, and the design lifts the butt. Hence, lifting adds to the volume and appearance of the bottom area of your body.
4. Package Separator
This type of underwear secures the package in one place while separating it from the other lower body parts. It eliminates constant adjusting while giving a fuller, better package look.
Why Should Men Wear Padded Underwear?
Although they are not meant for everyone, it is a fact that padded undies make someone look so much better. There are other standard reasons and benefits of wearing such underwear apart from just looking attractive.
1. Comfort
The padding in the underpants offers a comfortable cushion for the butt, especially if you're sitting on hard surfaces all day. Its comfort can significantly reduce the soreness caused by sitting or doing some activities too much.
2. Support
It is crucial to secure your package in one place by offering support using these pads. Not only is it comfortable, but it also makes participation in outdoor activities much easier since it doesn't move around so much.
3. Protection
Various sports require wearing padded underwear to ensure your private areas have protection in case of injury. This property can also apply to activities like cycling, which can significantly hurt your lower region. The padded underwear cushions this area and can make sporting activities so much fun without having to experience soreness later on.
Customized Underwear
Some brands and vendors offer you the option of selecting where to pad your underwear other than the standard undies sold in the market. It may also be suitable for people who want a specific kind of measurement that will suit and blend in with their bodies. Hence, the market caters to everyone and allows you to choose more realistic and better underwear for yourself.
Conclusion
Men's padded underwear is an added bonus since they come in options for what you want to enhance. They offer great comfort in addition to the extra support on the package that ensures it is protected. Padded men's underwear is an excellent option for men to look good and feel great about their bodies with little to no effort. It is a worthy affordable product men should try, although most of them haven't warmed up to the idea of padded underwear.