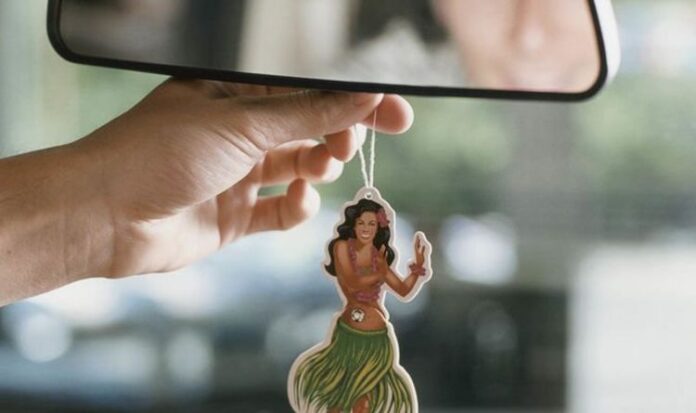 When we talk about air fresheners, there are many different options to choose from. But if you want something truly unique, why not try a custom air freshener that will blow your mind? You can choose the scent, the design, and even the material. This makes them a great option for anyone who wants to add a touch of personalization to their home décor or car. Plus, they make amzing gifts for any special occasion!
So, if you're looking for a way to make your home, car, or office smell amazing, check out some of the custom air fresheners available online today. And if you get confused by so many options, this article will help you choose the right one.
Some Amazing Ideas for Custom Fresheners
One of the many wonderful things about custom car fresheners is that you can let your imagination run wild. If you're finding some inspiration, here are a few ideas to get you started. The sky's the limit! Whatever design you choose, custom car fresheners are a great way to add a personal touch to your ride.
For The Animal Lovers
One fun way to customize your car freshener is to add a photo of your favorite pet. This is a great way to show off your furry friend and keep them close by when you're on the go. You can also turn any of your favorite wild animals into a freshener.
Personalized Quote of Graphic
Another popular option is to add a personal touch with a custom message or graphic. This could be something as simple as your initials or a funny saying that always makes you smile. It could also be a quote that has kept you motivated throughout your low days or a cute conversation with a loved one.
The Hobbies You Love
You can also use car fresheners to show off your hobbies or interests. For example, if you're an avid traveler, you could add a map of your favorite destination. Or, if you love giving back to the community, you could add a design that promotes your favorite charity.
Personalized Photos of Loved Ones
If you're a family person and want to keep your loved one always in your sight, this idea is especially for you. You can turn a picture close to your heart into a freshener. This picture could be of your family, your girlfriend, kids, or just friends close to your heart.
How to Choose the Scents for Your Custom Air Fresheners?
When choosing a scent, it's important to consider the overall atmosphere you're trying to create.
If you want a refreshing and invigorating smell, citrusy scents like lemon or grapefruit are good choices.
If you're looking for something more calming, try lavender or chamomile.
If you want something that's plain fun, try one of the many fun fruity scents like strawberry or mango.
Conclusion
Custom air fresheners make great gifts, party favors, and decorations. They're also a fun way to show your personality and style. We've got you covered if you're looking for some unique ideas for custom air fresheners. Whether you want something funky or elegant and sophisticated, we've got an idea that will fit your needs.